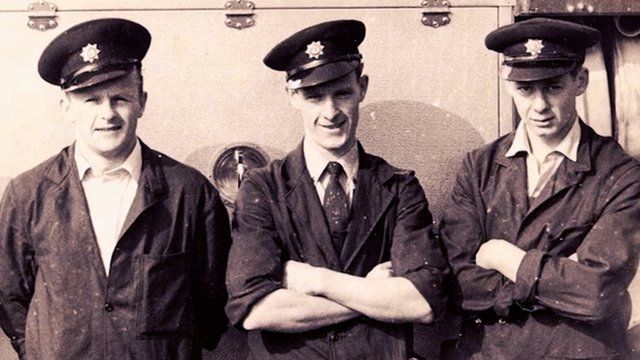 Video
Surviving Aberfan: Fireman Len Haggett on the rescue
Fifty years ago 116 children and 28 adults were killed by a roaring avalanche of coal waste in the mining village of Aberfan.
Coal waste dumped in huge tips on the mountain above the village started to cascade down, becoming an unstoppable and deadly force.
It crashed into Pant Glas Junior School and houses directly below the tips, causing death and destruction.
Len Haggett, one of the first firemen on the scene, said the spirit of the rescuers was "incredible".
He was among the rescuers who found Phil Thomas buried alive.
He said: "He was terrified understandably. And he was trapped by his feet."
He added: "If he hadn't come out within a few minutes he would have drowned. The fact that young boy was alive and he'd been saved, that was elation, without a shadow of a doubt."
Go to next video: Aberfan disaster anniversary concert