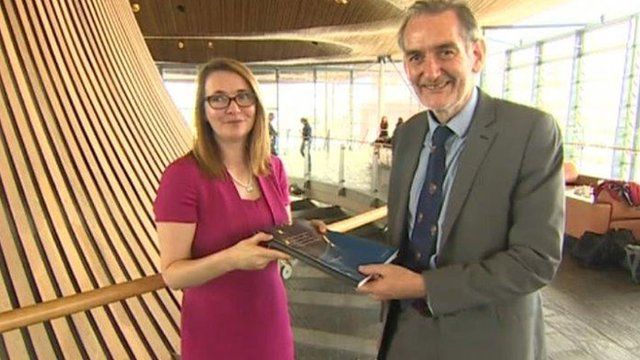 Video
Diamond review: 'It's money in pocket while a student'
A grant covering Welsh students' tuition fees should be replaced with support for living costs instead, a review of university finance has said.
All students would receive £1,000 a year alongside an additional means tested grant, according to an expert panel led by Prof Sir Ian Diamond.
The average student could receive £7,000 a year in grant.
But the current £5,100 grant towards tuition fees would be replaced by loans.
Prof Diamond said he has listened to Welsh students and the changes he proposes aim for "money in the pocket" while they study at university.
Go to next video: Students 'need help with living costs'