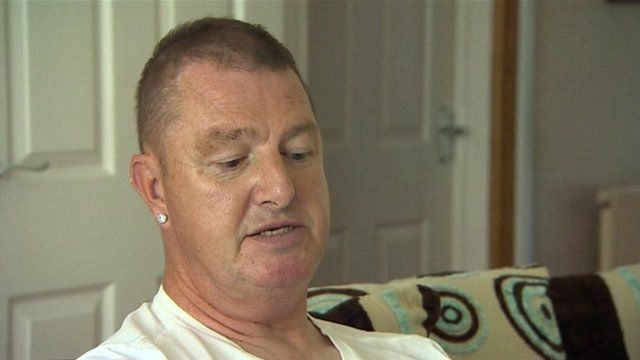 Video
'Stressful' use of bailiffs to collect council tax
Many councils are too quick to use bailiffs when pursuing council tax debts, Citizens Advice Cymru has said.
The charity said council tax debt was the biggest debt problem it saw, and wanted a fairer approach to debt recovery across Wales.
In 2015-16 almost 6,000 people asked for help with 16,000 problems about council tax, up 7% on 2014-15.
The Welsh Government said some people faced very difficult circumstances and bailiffs should be a "last resort".
Nigel Davies had a change of address and a change in his benefits and was told he owed nearly £300 when he only owed £50. The matter was resolved after he received help from Citizens Advice.
He spoke to BBC reporter India Pollock.