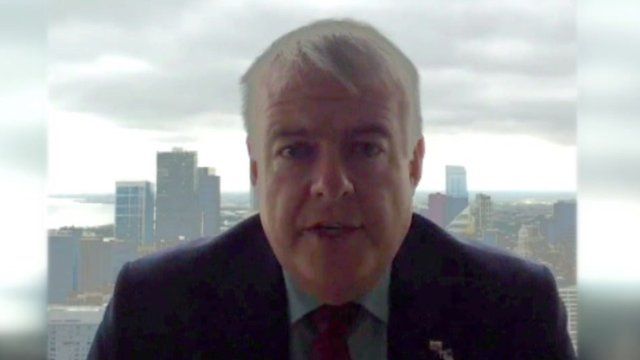 Video
I want UK to stay together post Brexit, Carwyn Jones says
The UK's devolved nations must worked together to ensure the union stays together after Brexit, First Minister Carwyn Jones says as he visits the US to promote Welsh business.
He said the way power is shared in the UK needs to change radically to ensure the union survives "new tensions" created by the vote to leave the European Union.
Otherwise "nothing, up to and including the break up of the UK... would be inconceivable", Mr Jones will argue in a speech in Chicago on Friday.
He will warn UK ministers not to seek a return to the "highly centralised" state that existed before devolution.
Go to next video: Single market access 'fundamental'