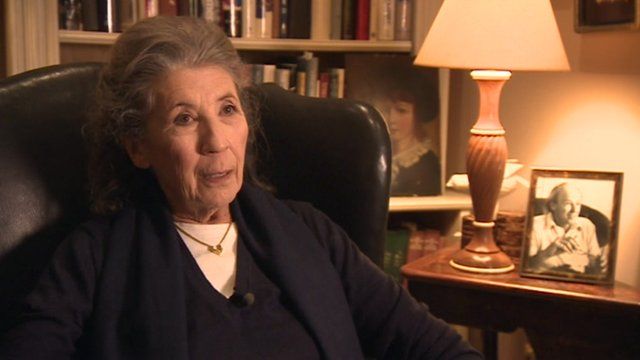 Video
Dahl's childhood sweetshop and its influence on his books
The image of her grubby fingers reaching into a sweet jar has disgusted generations of children.
The fabled Mrs Pratchett was immortalised by Roald Dahl as "a small skinny old hag with a moustache on her upper lip, little piggy eyes and a mouth as sour as green gooseberry".
But her sweetshop and character influenced his writing, according to the writer's widow Felicity.
Dahl and his friends played a trick on the sweet-shop owner by putting a dead mouse in a gobstopper jar so "when she puts her dirty hand in to grab a handful, she'll grab a stinky dead mouse instead".
His experiences in the shop are believed to have inspired some of his tales such as Charlie and the Chocolate Factory, The Twits and Matilda.
But did the run-in with Mrs Pratchett give the schoolboy a taste for adventure?
Go to next video: How Welsh was Roald Dahl?