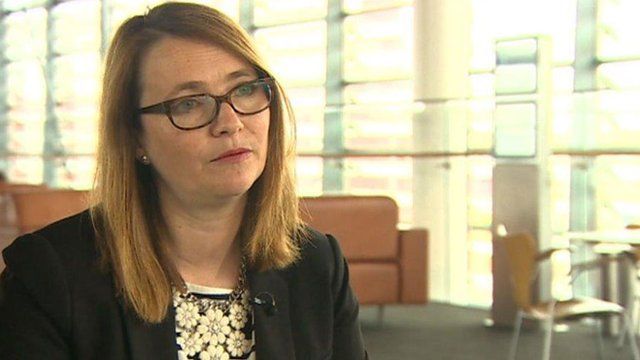 Video
GCSE changes 'will take time to bed in' - Kirsty Williams
The education secretary has said the latest GCSE results were a "high watermark" in performance in Wales.
But Kirsty Williams, who took charge in May, said changes in the exam system to bring in further improvements will take time to bed in.
The A* to C pass rate has stayed at 66.6% in Wales - a record - for the third year running.
Welsh results are now the same as England as a whole and better than most of its regions.
Top A* and A passes were up slightly (0.2%) to 19.4% and better than northern and midland English regions.
Ms Williams said it was "another strong performance" but there were still challenges with English as a subject.
She told BBC Wales education correspondent Bethan Lewis that reforms in GCSEs would enable children to be more analytical and problem-solving - skills which the international Pisa tests recognised.
Go to next video: 'Worst' GCSE school 'looking good'