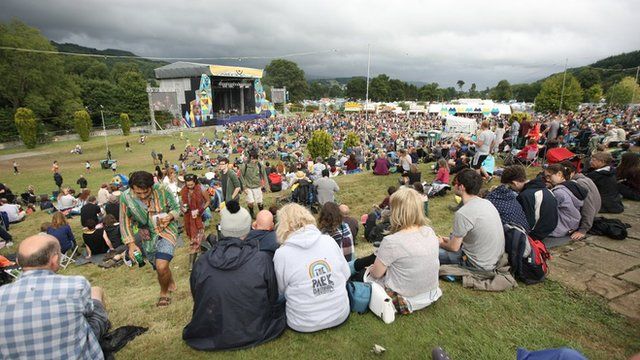 Video
Green Man festival attracts some of 400,000 music tourists
Perceptions of Wales are being changed by music tourism - which brought 400,000 people to the country in 2015, according to a tourism expert.
Prof Annette Pritchard from Cardiff Metropolitan University said it is a niche but growing industry.
The Green Man Festival, which starts Thursday in the Brecon Beacons, is one of a series of events that led UK Music to say 402,000 people spent £72m in Wales in 2015.
A music tourist is someone who travels more than three times the average commuting distance to a gig or festival.
Ms Pritchard said: "It's a niche industry and I definitely think it's a growing industry and it's things people like to do in their spare time and things people like to travel to."
Go to next video: Music festivals boost for Wales