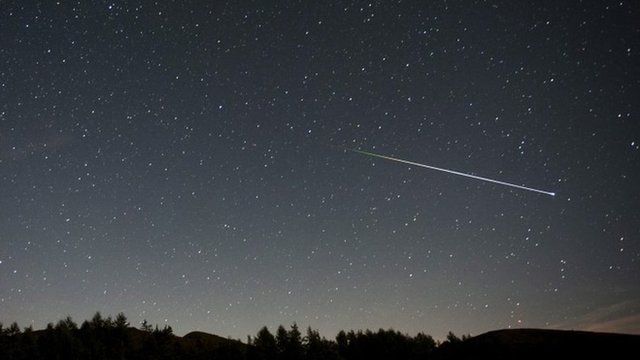 Video
Perseid meteor shower: A natural firework display
The annual Perseid meteor shower is set to put on a spectacular show over Wales on Friday night - with astronomers saying extra dark skies will create perfect conditions.
The annual event is caused by a trail of debris from a comet called Swift-Tuttle, which orbits the sun - but this year scientists say a gravitational nudge by Jupiter have made it more intense.
Up to 100 shooting stars an hour are expected to streak across the skies.
BBC Wales' Matt Murray went to Brecon Beacons National Park Mountain Centre - one of the best spots to see the shower.
Go to next video: Stunning shots of Perseid meteor shower