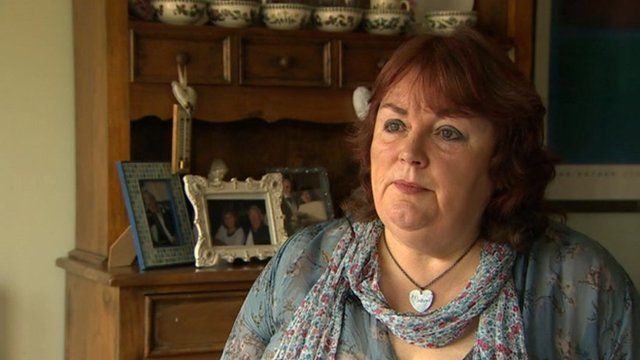 Video
Widow welcomes call for ombudsman investigation powers
A widow whose complaints about her husband's care took five years to resolve has welcomed calls for an ombudsman to consider such cases.
Peter Lewis of Llanelli was discharged from Cardiff's Spire Hospital in December 2010, but his condition deteriorated and he died in January 2011 at Prince Philip Hospital.
Private hospitals do not fall within the Public Services Ombudsman's remit but it is hoped a draft bill will close this perceived loophole.
An independent investigation upheld complaints from Peter Lewis' wife Ruth about his care at Spire - two in full and one partially.
Spire said providing high-quality patient care was its "utmost priority" and was taken "very seriously."
Mrs Lewis told BBC Wales it had been "frustrating" to get to this point.
Go to next video: Case leaves 'impression' on ombudsman