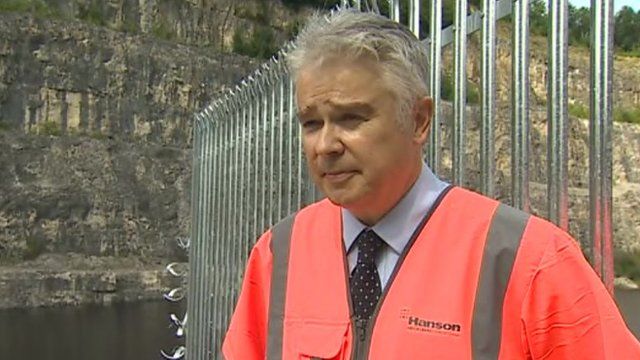 Video
Mold quarry pool dyed to deter swimmers
There are plans to add colour to a quarry pool to act as a deterrent and stop children swimming there.
A campaign highlighting the dangers has been launched by North Wales Police in response to concerns about people trespassing at a quarry in Flintshire.
Construction company Hanson, which operates five quarries in north Wales, said it planned to add dye to one site near Mold to put people off jumping in.
Police said the water was very cold and contained hidden dangers.
PC Hazel Goss from North Wales Police said the water contained hidden dangers, while Simon Day, from quarry owners Hanson, said anyone entering the water faced "real danger".