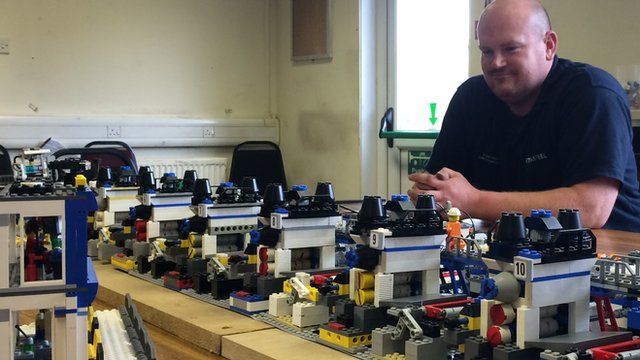 Video
Engineer creates Port Talbot steel mill out of Lego
A working replica of Tata Steel's mill in Port Talbot has been created entirely out of Lego.
The model was made by engineer Scott Horwood, from Burry Port, Carmarthenshire, who has worked at the steel plant since 2005 and in the mill for the past four years.
Built using a mixture of old blocks and new parts of Lego, it took Mr Horwood about one year to complete.
He said: "I started the project last July with one stand, then I built another and before long I had the full seven stands and the coiler.
"I have built part of the roughing mill, but because of the parts it needs to work it isn't to scale. I am not going to give up - that is my next project."
Go to next video: Playing for keeps: Castle in Lego