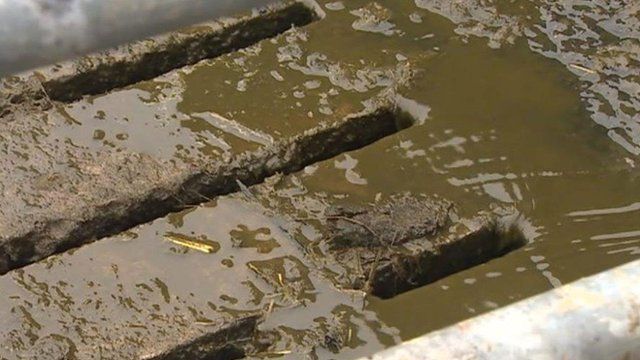 Video
Farm pollution rule changes have 'big cost implication'
Farming unions have called on the Welsh Government to be clear about whether it plans to extend rules designed to tackle agricultural pollution.
Currently, so-called nitrate vulnerable zones (NVZs) - reas designated as being at risk from agricultural nitrate pollution - cover only about 3% of land in Wales.
But they could be extended to a wider swathe of Pembrokeshire, parts of Carmarthenshire and Anglesey too.
Ministers said a consultation, which has been put off several times, would "probably" be launched in September.
A depression in milk prices coupled with the challenges of bovine TB facing dairy farms in the area means, according to the Farmers' Union of Wales, there is "very little spare cash within the system".
It believes the rules, if imposed, would inevitably lead to some farms going bust.
That is the fear at Broadmoor Farm, a county council holding near Wolfscastle, Pembrokeshire.
Farmer Elinor Evans tells BBC Wales environment correspondent Steffan Messenger that the changes could have a big impact.
Go to next video: Griffiths hears farmers' red tape worry