Media player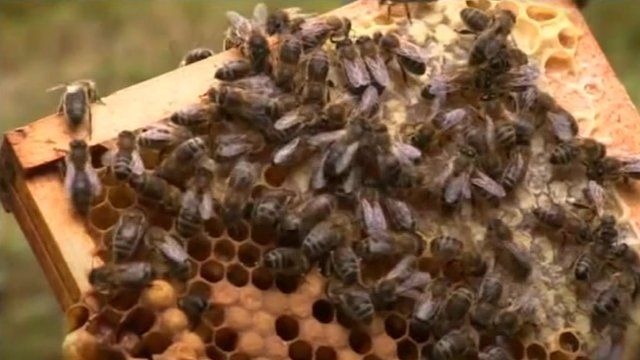 Media playback is unsupported on your device
Video
Buzzing bees' sounds studied by Cardiff University experts
Scientists are trying to find out if bees make different sounds depending on where in Wales they are.
A team from Cardiff University has appealed to more than 3,000 beekeepers to send them photos, videos and audio files from hives over the summer.
The noises will be analysed at the School of Pharmacy.
The research will also help them learn where the bees find their feed by mapping the exact locations they were pictured or recorded.