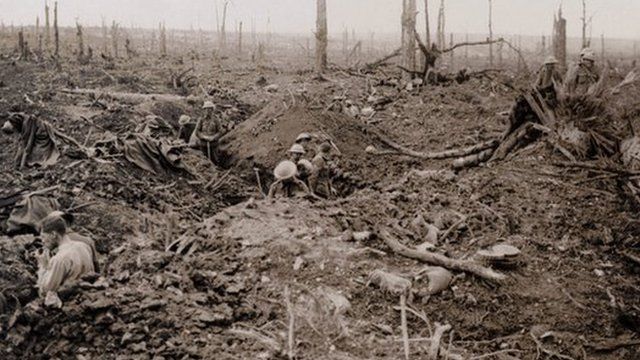 Video
War bulletin: Hundreds injured in Mametz 'great push'
A century ago today, with the Battle of the Somme underway, soldiers from Wales were just days away from one of the most destructive engagements in the nation's military story - the battle of Mametz Wood.
On day five of the Battle of the Somme, the British public was yet to be told of the huge death toll of the first day's fighting.
Later it emerged a battalion of the Royal Welsh Fusiliers had marched close to Mametz Wood and fighters from the South Wales Borderers and the Welsh Guards were already in the area.
There were also Welsh Guardsmen close to Ypres in Belgium.
Here is how the news in Wales might have sounded 100 years ago on 5 July.
Go to next video: How Mametz Wood conflict was reported