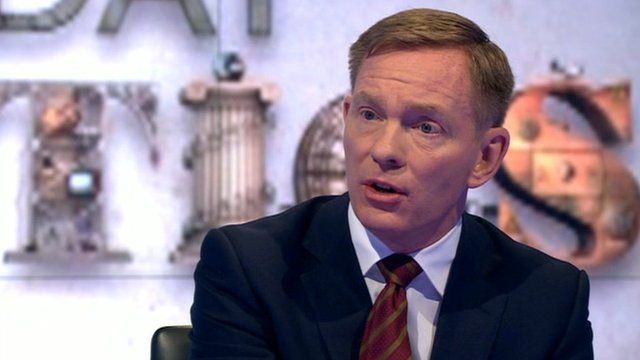 Video
Jeremy Corbyn's leadership will 'break the Labour Party,' warns MP
Jeremy Corbyn's refusal to stand down as Labour leader risks breaking the party, Rhondda MP Chris Bryant has warned.
Speaking on the BBC's Sunday Politics Wales programme, Mr Bryant said he could not imagine any other leader of the Labour Party, apart from Ramsay MacDonald, who would not have taken on board the result of the motion of no-confidence.
He pleaded to Mr Corbyn to "go out with dignity" and said there was "a real danger that his broken leadership will break the Labour Party".
Mr Corbyn has refused to resign, saying the motion of no-confidence - a vote of 172 to 40 - has "no constitutional legitimacy".
Go to next video: Neil Kinnock: 'Corbyn should resign'