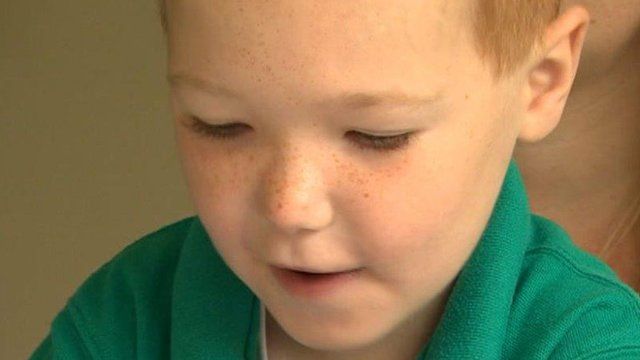 Video
Bristol heart review: Bridgend mother disappointed with heart review
Children receiving cardiac treatment at Bristol Children's Hospital were repeatedly given poor care and parents were let down, a review has found.
An independent report revealed nurses were regularly under pressure and there was poor communication with families.
It follows the deaths of at least seven children, who were treated on Ward 32.
Jack Casey from Bridgend underwent open heart surgery at Bristol in March 2010 - he was just 10 months old.
Even though the operation itself was a success doctors later found out that Jack had a chest infection.
His mother Rachel Puaca - claims mistakes in his treatment meant Jack became gravely ill.
She was told to bring the family together to "say their goodbyes."
Jack only survived, according to his mother, because he was taken by air ambulance from Bristol to Great Ormond Street hospital in London for an emergency procedure known as Ecmo.
Even though he is a happy sociable child Jack, now seven, has epilepsy and learning difficulties and has to take medication every day.
Ms Puaca told BBC Wales health correspondent Owain Clarke she is disappointed with the conclusions of the Bristol heart review - and says it did not answer the questions she wanted answered
Go to next video: A bubbly boy who wanted to be a doctor