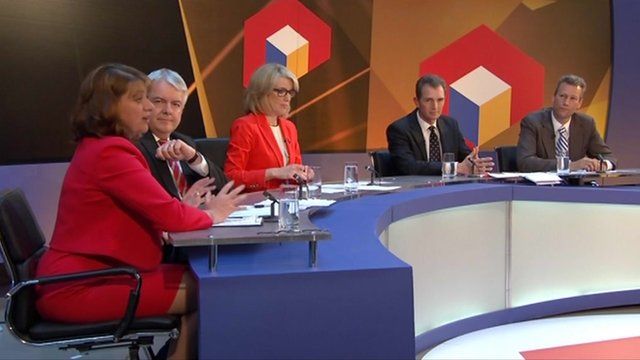 Video
EU referendum: Welsh campaigners make final pitch
Leave and Remain campaigners in Wales have clashed in a final BBC television debate, hours before the polls open for Thursday's historic EU referendum.
The BBC Wales EU Referendum Debate considered the economy, immigration and Wales' future, in or out of the EU.
First Minister Carwyn Jones said it was "important to stay in and reform" while Plaid Cymru leader Leanne Wood urged voters "not to take the gamble" and to vote Remain.
Yet UKIP Wales leader Nathan Gill said it would be the "first time" voters could "bring back our sovereignty" while Conservative MP David Davies said the Leave campaign's vision was of "an outward-looking Wales ".