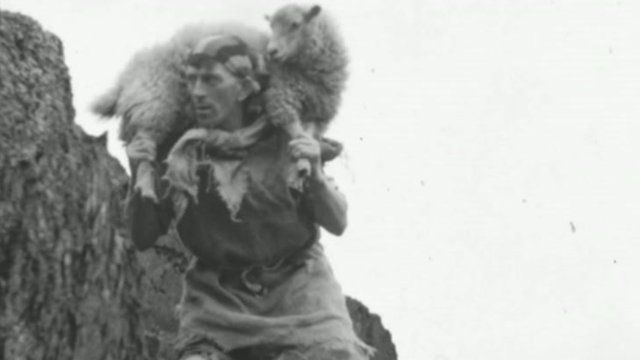 Video
BFI films reveal Welsh countryside of the 20th Century
Films detailing the changing countryside of Wales in the 20th Century were among more than 750 which have been released by the British Film Institute.
The BFI said the Rural Life collection presented an "illuminating and moving record" of the British countryside and its people.
Highlights included Land of Song, from 1960 - a short tourist film featuring "the majestic Snowdonia range of mountains - spiritual home of the Welsh" and other tourist landmarks.
There was also an idyllic 1929 clip showing shearing and haymaking on a Welsh camp, and footage of a newsreel from 1929 at Beaumaris, on Anglesey, showing the customary throwing of heated coins, known as "hot coppers", to locals at the end of a hunt.
Iola Baines, of the National Screen and Sound Archive of Wales, which worked with the BFI on the Britain on Film project, said there were "some absolute treasures".
"Golden harvests, tales of bandits, sheep shearing, beautiful travelogues - they all tell us so much about our shared history," she added.