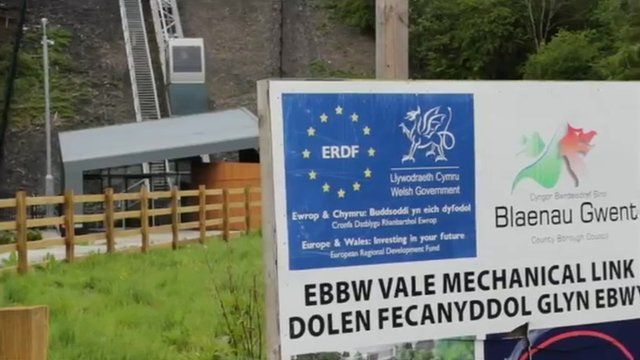 Video
Wales benefits £79 per person from being in EU, study says
Wales benefits from being part of the European Union by about £79 per person each year, a new study has claimed.
The Wales Governance Centre at Cardiff University estimated Wales received about £245m more from the EU than it paid in during 2014.
A spokesman for Vote Leave Cymru said he did not recognise the projections and, if the UK voted to leave, Wales would be financially better off.
Britain Stronger In Europe said the EU was a great bargain for Wales.
BBC News' Wales correspondent Hywel Griffith looked at how some EU funding is spent in Wales and whether people are feeling the benefit.
Go to next video: 'No guarantees' on EU funding for Wales