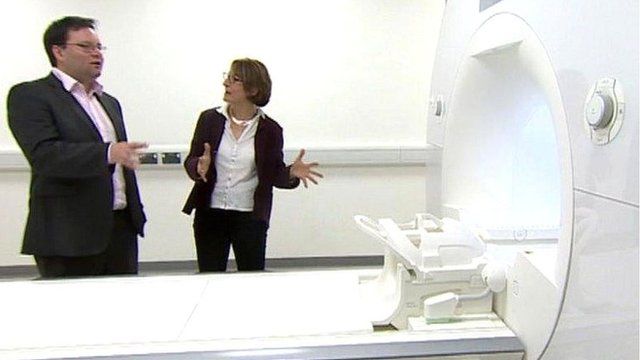 Video
Cardiff University's 'unique' dementia research facility
Cardiff University's new range of scanners at its new £44m brain imaging research centre Cubric will be helping in the next stage of research into Alzheimer's disease.
Genetic researchers at Cardiff University believe they are closer to understanding why people develop the disease.
A study, to be published next month, has identified 30 genes which can offer a clue to whether people are more - or less - at risk of dementia.
One research project is targeting 180 people in the Cardiff area, aged between 40 to 60, which will look at genetic risk of Alzheimer's and how issues like lifestyle and obesity interact.
Volunteers will be given MRI scans as well as having blood and saliva samples taken.
Dr Claudia Metzler-Baddeley, a research fellow at Cubric, will be studying people in mid-life and how the disease might develop, especially at the very early stages.
Go to next video: Gavin's five years with dementia