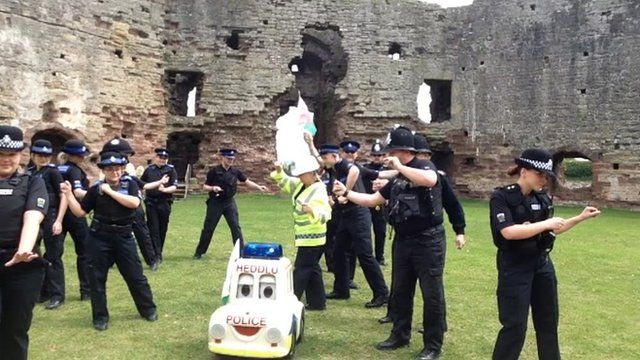 Video
North Wales Police in 'running man' dance challenge
Officers from North Wales police have posted a video busting their best dance moves online.
The "running man" challenge shows them dancing in front of an unnamed castle to the Ghost It Town DJs track, My Boo.
The short film comes in response to a challenge which originated from police in New Zealand as part of a recruitment drive and has since gone viral.
They released a video of officers doing the "running man" dance and challenged forces around the world to do the same.
North Wales Police posted their film on YouTube, Twitter and Facebook, and challenged the Dyfed-Powys, Cheshire and West Mercia forces to do the same.