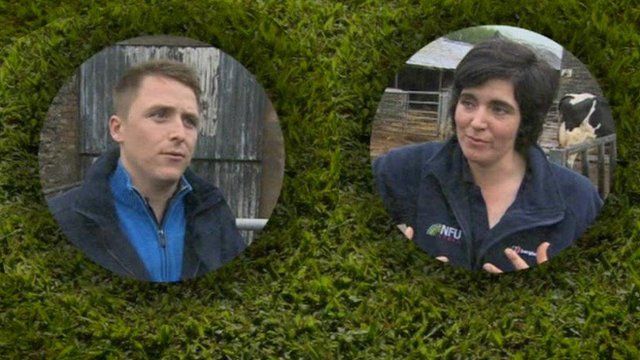 Video
EU referendum: Views from over the farm fence in Wales
The EU agriculture commissioner has said that Welsh farmers have a "better deal" as part of Europe.
On a visit to Wales, Phil Hogan said subsidies provided from Brussels represent a "safety net income for the farmers of Wales which is appreciated".
Support for farmers accounts for 40% of the EU budget with £240m in direct payments to Welsh farmers in 2014.
UKIP said it was a "diminishing slice of a crumbling cake, paid in a dodgy currency".
BBC Wales environment correspondent Steffan Messenger spoke to two farmers with different views on Britain's membership.
Abi Reader, a dairy farmer with 180 cows in Wenvoe in the Vale of Glamorgan, wants Britain to remain.
Jacob Anthony, a sheep and cattle farmer from Bridgend, will vote for Britain to leave.
Go to next video: Farming industry 'worst it has been'