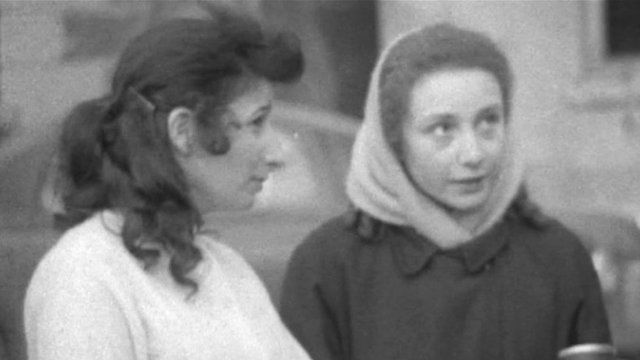 Video
#towerlives: Tiger Bay reacts to newly-built towers
#towerlives, is a week-long BBC festival of storytelling and music, on air and on the ground, in and around the council estate tower blocks of Butetown in Cardiff.
Over the 150 years since the birth of Cardiff docks, Butetown - or Tiger Bay as it was known - was one of the UK's first and arguably most distinct and successful multicultural communities.
In the 1960s the council razed the entire district and built tower blocks and council maisonette and low-rise flats in its place.
The video begins with Miriam Saleh (left) and Antonia Corria (right) both of whom lived on the original Loudoun Square. The singer is Clara (Mingo) Graham of Sophia Street. Her father was well known as the 'Bengal Tiger' who featured in the 1930s film Sanders of the River.