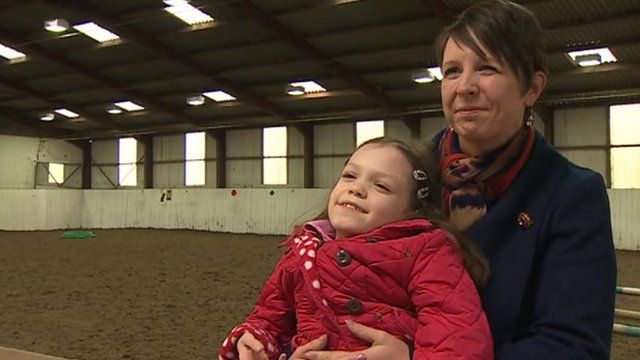 Video
Morquio Syndrome funding win for 'Gracie's drug'
A schoolgirl with an 'ultra-rare' genetic condition is celebrating a decision to fund life-changing medication on the NHS in Wales.
Nine-year-old Gracie Mellalieu, from Flintshire, is one of just five people in Wales with Morquio Syndrome, which affects the way bones and joints grow.
She has been trialling a new drug called Vimizim, which has now won Welsh government approval.
It will cost about £880,000 a year to treat eligible patients in Wales.
Gracie, who lives in Mynydd Isa near Buckley, has been receiving weekly therapy with the drug at Wrexham Maelor Hospital.
Her mother Yvette says the medicine is worth every single penny for her daughter.
Go to next video: Morquio syndrome woman wins drug deal