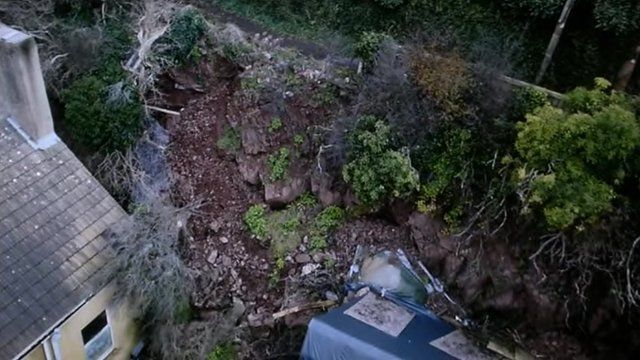 Video
'Nightmare' for Hakin homeowner as cliff crashes into home
A Pembrokeshire homeowner said she was living a "nightmare" after a cliff next to her house crumbled, bringing rocks and boulders crashing into the property.
Ozra Johnson had spent hundreds of thousands of pounds renovating her childhood home in Hakin, near Milford Haven.
Pembrokeshire council, which maintains a footpath on the cliff edge, and Welsh Water, which owns a sewer that runs through the cliff face, both said they did not own the land.
Matt Murray went to see the damage.