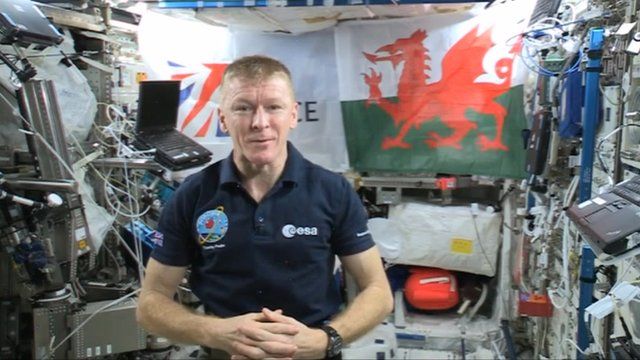 Video
Tim Peake sends St David's Day message to Wales from space
Astronaut Tim Peake has sent Wales a St David's Day message from space.
He wished the nation "iechyd da" (good health) from the International Space Station (ISS) before hailing the nation as an "important part" of the UK space community.
With the flag of Wales draped in the background, Maj Peake said it had provided "most of the glass for the solar panels" on the space station.
He became the first British person to walk in space on 15 January.
The astronaut also posted an image of Wales taken from the ISS a few days ago on his social media pages.
Go to next video: Tim Peake: "exhilarating feeling"