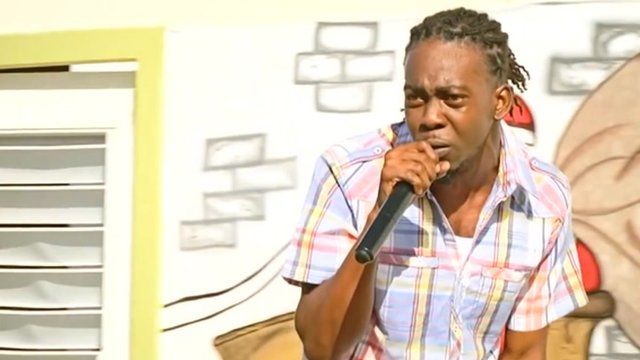 Video
Parents 'disgusted' at honeymoon killer rap release
The parents of a man murdered on his honeymoon in Antigua have said they cannot understand how his killer has been allowed to release a rap song from behind bars.
Physiotherapist Ben and doctor Catherine Mullany, both 31, were shot dead in a botched robbery at their beach villa in 2008.
One of the killers Kaniel Martin, 28, won a prison talent contest and his rap song has been released on the internet.
The other killer, 24-year-old Avie Howell, was shot dead by police while attempting to escape from prison in June 2014.
Ben's mother Marilyn Mullany, of Ystalyfera, Swansea, said: "It's awful, I wish Ben was here to write a song.
"I can't believe he was allowed to do this - it is not something that could happen here in this country."
Martin's brother Akeba Martin recorded and edited the video for the song titled Take Control and posted it online.
He told a newspaper in Antigua: "I was recording the show and then I took the audio of his performance and made it into a video."