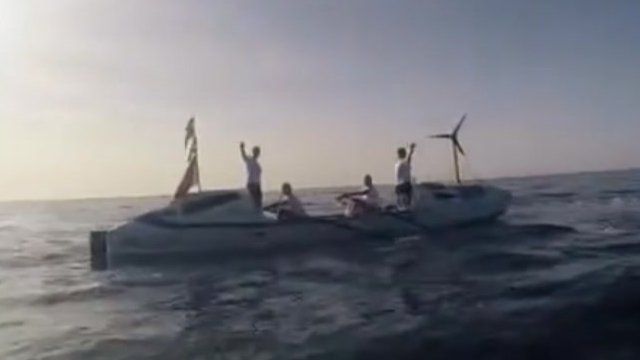 Video
Anglesey mother's 'relief' after rower daughter rescued
An Anglesey woman has described how her daughter had to make a "leap of faith" to safety after her team's rowing boat capsized while crossing the Atlantic.
Olivia Wilson, 28, and three crew members were rescued off the west coast of Africa on Sunday after being stranded for 16 hours.
Her mother Jan Wilson, of Pentre Berw, said she was "so relieved" when Ms Wilson called her to say she was safe.
"It was a very tricky rescue," she said.
Matthew Richards reports.