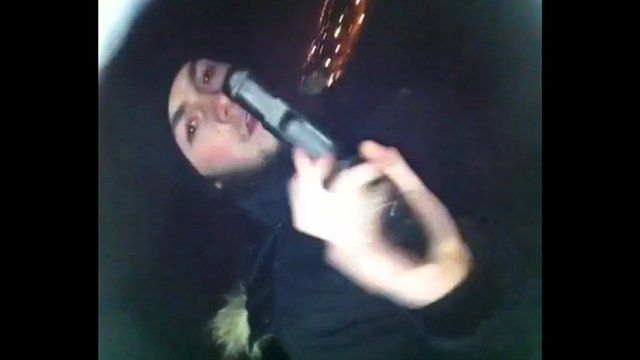 Video
Video that proved man knew of friend's IS ambition
Three men who helped a Cardiff teenager travel to Syria to fight with Islamic extremists have been jailed.
Kristen Brekke, 20, from Cardiff, Forhad Rahman, from Gloucestershire, and Adeel Ulhaq, from Nottinghamshire, have been found guilty of helping in the preparation of an act of terrorism.
The Old Bailey heard they helped Aseel Muthana, 19, join so-called Islamic State militants in February 2014.
Rahman and Ulhaq were each sentenced to five years, while Brekke was given four years and six months.
Ulhaq was also sentenced to a year for funding terrorism.
Police said this seized mobile phone footage - featuring Brekke and Muthana playing with a BB gun on a hill above Cardiff Bay Retail Park - helped prove Brekke knew exactly what his friend had been planning.