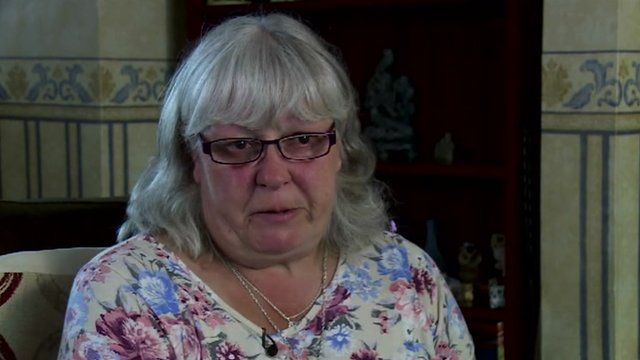 Video
'Crash for cash victim: 'She hurt me in so many ways'
A victim of the crash for cash scam said she was hurt "in so many ways" by the deception.
A Range Rover, driven by Stephanie Barwood, reversed into Jane Lawrence's Vauxhall Corsa in a supermarket car park.
After a phantom witness who was part of the scam came forward, Ms Lawrence was blamed for it and her insurance company handed out £9,000 compensation.
Ms Lawrence described it as "a horrible time", adding: "People who we pay to help us in these situations just turned their back on me."
Barwood has since been convicted of conspiracy to defraud and is serving a three year sentence.
The total number of convictions in relation to the scam has now hit 81.
Go to next video: Wales' great car crash con