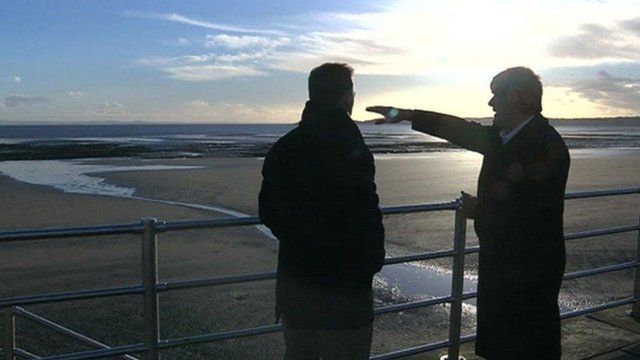 Video
Swansea tidal lagoon: Prof Roger Falconer wants improvements
Doubts have been raised about some of the engineering behind Swansea's £1bn tidal lagoon project.
It comes after Prime Minister David Cameron admitted his enthusiasm for tidal had been "reduced" as the UK government tries to agree a subsidy.
BBC Wales has heard reservations relate to the proposed lagoon's modelling and turbine engineering.
But Tidal Lagoon Power said questions on the engineering and environmental impact had been addressed in depth.
Prof Roger Falconer, a water management expert from Cardiff University, supports building the Swansea lagoon.
But he told BBC Wales environment correspondent Iolo ap Dafydd it was important to ensure the location was right to minimise the huge, high-velocity wake which could be created by the turbines.
Go to next video: How the tidal lagoon would work