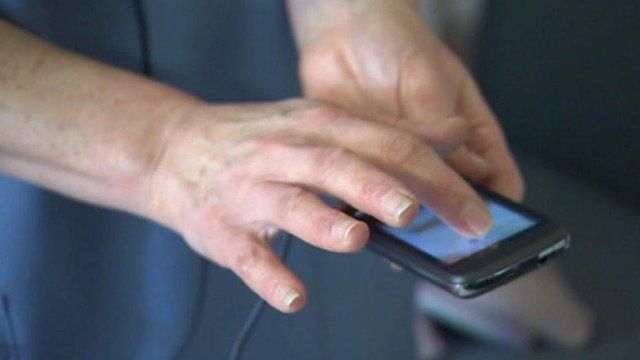 Video
Heart monitor by mobile 'easier' for pregnant mother
Patients will be able to consult with their GP using a smartphone and monitor their conditions via mobile apps, as part of a Welsh government strategy.
There will be more opportunity to book appointments online while people will be able to access their health records over the internet.
NHS staff will also be expected to use mobile devices to access, collect and transmit data quickly.
Ministers want to put digital technology "at the heart" of NHS care.
Kayleigh Edwards is pregnant and was issued with a mobile CTG (cardiotocography) kit.
It means she can do the test at home using a mobile phone and send the results through in real-time to midwives at the Royal Glamorgan Hospital.
Until now she has been having to go into hospital three times a week to have the test done.
Steffan Messenger explains.
Go to next video: Webscape: Apps to make you healthier