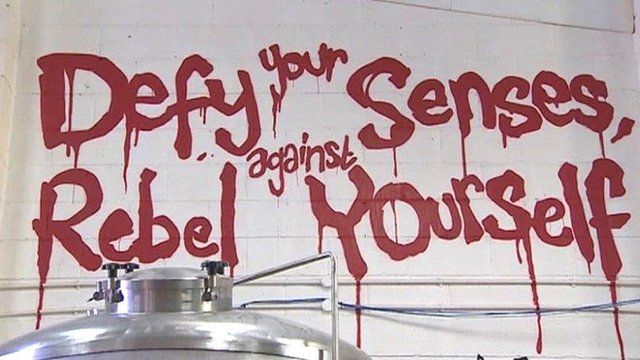 Video
Creative 'rebels' give economy edge - Dr Jonathan Deacon
Wales is once again at the bottom of a UK table measuring the strength of the economy.
The Office for National Statistics (ONS) has published gross value added (GVA) figures for 2014.
They measure how much money is generated through goods produced and services delivered.
The figures show not only that less is produced for every person working in Wales but also the economy has grown less than the UK average.
Dr Jonathan Deacon, of the University of South Wales, said the Welsh economy needed to build on its creative talent - but it had been too non-conformist and bland in its approach.
The director of the university's Centre for Research in Entrepreneurship and Marketing uses the example of award-winning Newport craft brewery Tiny Rebel.
He tells BBC Wales economics correspondent Sarah Dickins how Wales needs to tap into talent but be edgier and less controlled from the top to get the best out of budding business.
Go to next video: Welsh economy is 'catching up'