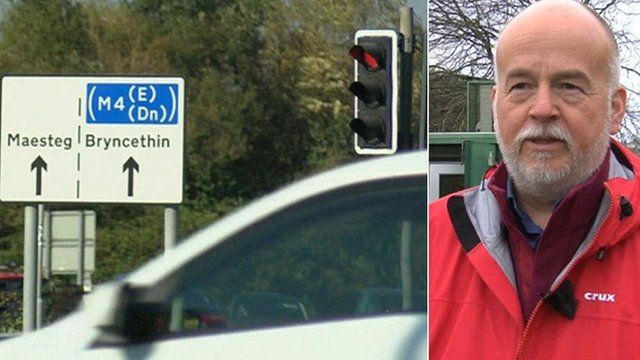 Video
'Difficult fixes' for emissions issues in Wales
It is "almost impossible" for Wales to hit its target of cutting emissions by 40% by 2020, campaigners have said.
Speaking at the UN summit on climate change in Paris, Natural Resources Minister Carl Sargeant said he was "confident" the goal was achievable.
Since the target was set in 2010, based on levels in 1990, emissions in Wales have fallen by less than 12%.
Gareth Clubb, of Friends of the Earth Cymru, cast doubt on the target now being met.
Swansea-based environmental health officer Huw Morgan, a member of the Welsh Pollution Expert Panel, said year on year figures were getting worse and now expensive and difficult fixes were needed.
Go to next video: 'Huge drop in car trips needed'