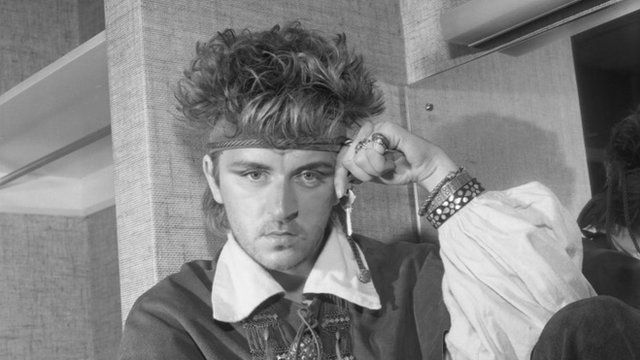 Video
Kim Wilde remembers Steve Strange at tribute concert
Eighties pop star Kim Wilde has spoken of her "glamorous, beautiful" contemporary Steve Strange after a tribute concert was held in his memory.
Strange, from Newbridge, Caerphilly county, shot to fame with the group Visage with their classic hit Fade to Grey in 1980 after a number of years successfully running nightclubs in London.
A pioneer of the New Romantic fashion and music movement, the pressures of the music business led him into heroin addiction, and a nervous breakdown.
He returned to Wales, living in Porthcawl and, following treatment, he revived Visage and released a new album in 2013.
He died of a heart attack in February aged 55 while on holiday in Egypt.
The concert at the Wales Millennium Centre in Cardiff featured acts including Wilde, Boy George and Jimmy Somerville.