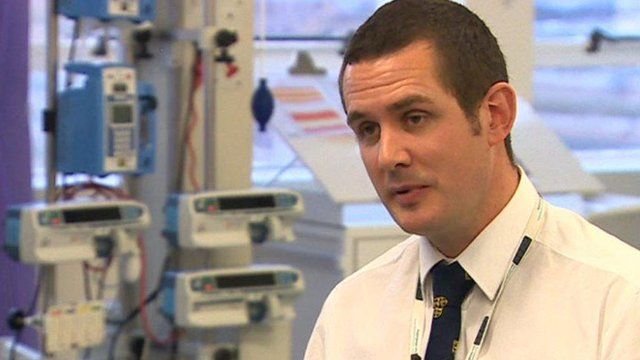 Video
Donor numbers 'incredibly important'
Wales becomes the first UK country to introduce a soft opt-out system for organ donation from 1 December.
The assumption will be that people are willing to donate unless they actively opt out of the process.
The University Hospital of Wales in Cardiff is the only hospital in Wales where pancreas and kidney transplants will take place. Organs donated in Wales go into a wider UK pool.
Consultant Dr Chris Hingston, regional clinical lead for organ donation in south Wales, explains to BBC Wales health correspondent Owain Clarke the difference the change in the law will make.
Go to next video: 'Wales leading UK on organ consent'