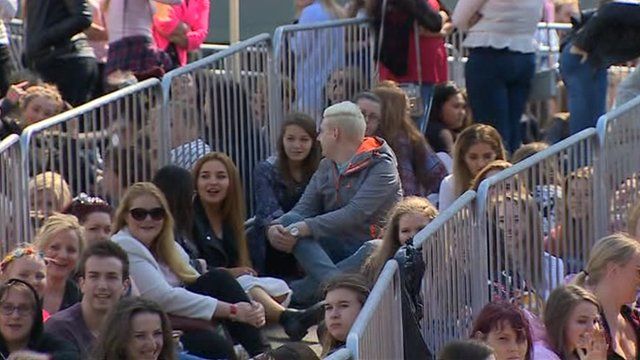 Video
Manic BBC Music Day moves in One Direction
BBC Music Day, Manic Street Preachers and One Direction have been making Cardiff dance to different beats.
Thousands of music fans descended on the Welsh capital for the day, with the Manics performing at Cardiff Castle as part of the BBC day.
It coincided with One Direction playing the first of two concerts in the city, across the road in the Millennium Stadium.
It was also a day for the BBC National Orchestra of Wales to take to the airwaves, helping the BBC Radio Cymru presenter and singer Shân Cothi set a new world record as one half of the longest-distance duet ever.
She was joined from Argentina by Andres Evans for a unique rendition of the popular Welsh hymn, Calon Lân.