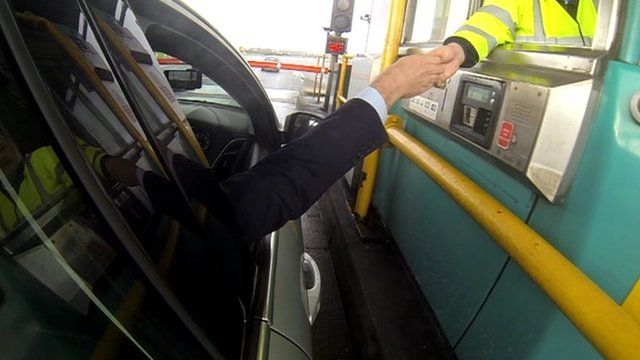 Video
Severn Bridge tolls 'costly' for commuters and business
Renewed calls have been made to scrap the Severn Bridge and Second Severn Crossing tolls on the day prices go up.
From Thursday, cars pay 10p more at £6.50, small goods vehicles and small buses face a 30p rise to £13.10 while heavy goods vehicles and buses will have to pay £19.60, up from £19.20.
Bridge owners Severn River Crossing PLC increase the cost every January in line with the Retail Price Index.
More than 25 million vehicles use the two bridges each year.
Reporter Paul Heaney spoke to Patrick Mulcahy, who commutes from Torfaen to Bristol, and Debbie Oram of Llanelli-based haulage firm Owens Logistics.
Go to next video: Lib Dem pledge to scrap Severn tolls