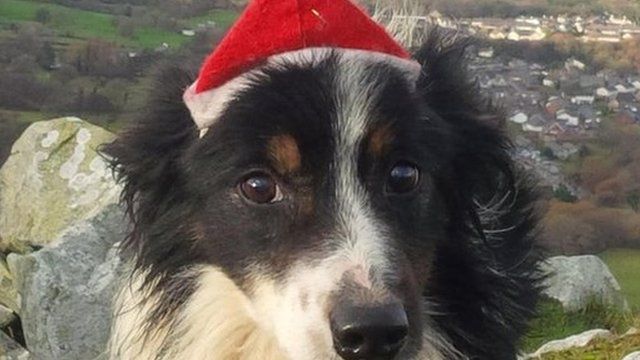 Video
Conwy sheepdog Top Dog carries Christmas video hit
Sheep wearing digital collars and sensors along the riverbank could be a common sight in rural Wales, if smart technology takes hold.
That is the potential according to Lancaster University researchers, who are spending 18 months to see how "The Internet of Things" could work in the countryside of Conwy.
One local sheep farmer Gareth Wyn Jones - star of the BBC series The Hill Farm - has already embraced new technology.
"If someone said to me 10 years ago I would be tweeting to 7,000 followers from the top of a mountain or putting videos onto YouTube, I would never have believed you.
"We are on a journey over the next 10 to 15 years and the contribution technology can make to agriculture is immense."
His children have produced a YouTube video for Christmas, which has already got nearly 20,000 views, with a mini-camera strapped to one of their sheepdogs - Top Dog - as he runs through the fields near Llanfairfechan.
Watch a short extract
Go to next video: Sheep shearers behind schedule