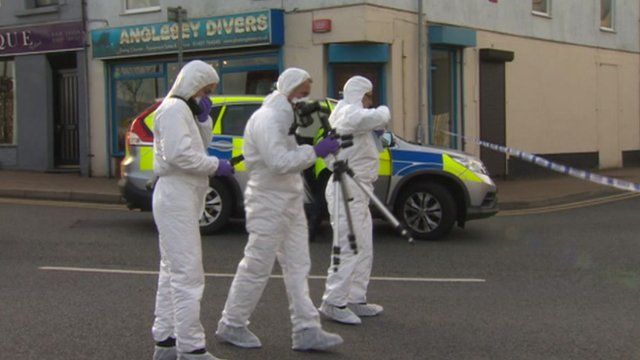 Video
Holyhead pub death: 'Best man you'd ever meet'
Police and fire officers are continuing to examine the scene in Holyhead where one man died after an assault and another climbed on to a pub roof.
A 24-year-old suspect, who was talked down after spending several hours on the roof of the Holland Inn, is still being questioned by detectives.
North Wales Police said they were called to a disturbance at nearby pub The Blossoms on Friday evening.
Efforts were made to resuscitate a 46-year-old man but he died at the scene.
The victim has yet to be named, but Owen Maguire, landlord of the nearby Dublin Packet pub, said he was a well-liked individual.
Town councillor John Charlton said the death had shocked the whole community.