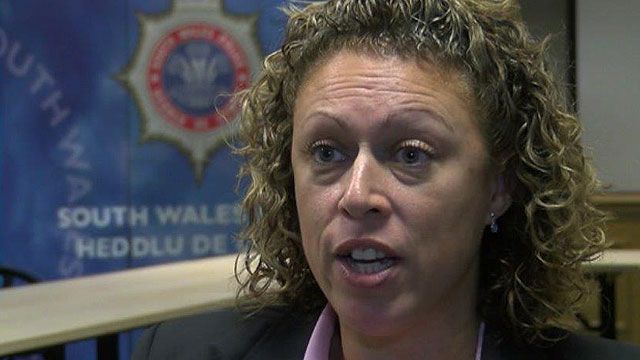 Video
South Wales Police drugs seizure caused 'heroin drought'
Members of a drugs gang could have been dealing heroin in Cardiff with a street value of £1.4 million before they were caught, detectives who worked on the case have said.
David Cook, Damien Farrugia, David Hale, Joel Harris, Anthony Watson, Joseph Thomas and Elisha Mutsunge were jailed for a total of 40 years on Friday.
The police operation started with the arrest of a safe-house keeper in the Butetown area who was carrying a bag containing £73,000.
The money was split up into labelled bags for the others in the gang - with coded names on sticky labels.
Police seized heroin, found fingerprints and also traced Blackberry mobile phones being used for messages between the gang.
The gang from Cardiff and Liverpool were sentenced at Cardiff Crown Court at the end of an 18-month operation involving the regional organised crime unit, South Wales Police detectives and officers on Merseyside.
Police believe they operated for four months before they were caught.
Det Insp Tracey Rankine of the regional organised crime unit described how they recovered £520,000 worth of the drug, which caused a "heroin drought" for months in Cardiff.