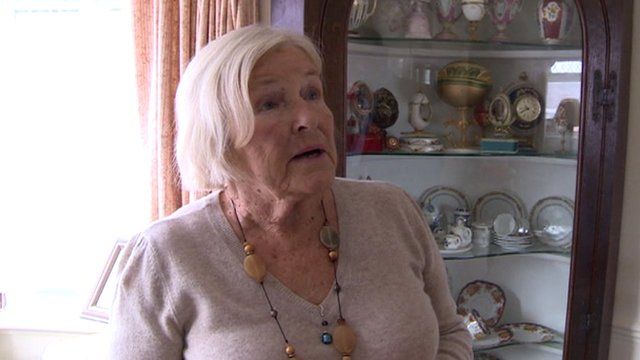 Video
'Easy to be deceived' by conman Martin Evans
A couple who were ripped off by conman Martin Evans have spoken out about how they believed in him.
Former GP Peter Johns and his wife Betty invested £12,000 from his retirement lump sum in an ostrich on Evans's ostrich farm.
They were among 87 people who invested a total of £875,000 in the company, oblivious to the fact that Evans was selling each ostrich numerous times. The company was declared insolvent in July 1996.
By then £329,000 had been channelled into offshore accounts in Jersey and the Bahamas.
Mrs Johns from Gowerton, Swansea, said she liked Evans at the time she and her husband invested their money.
"He was a charming man and it was very easy to be deceived by him" said Mrs Johns.
Evans, from Swansea, was extradited to the UK from South Africa last month.
Go to next video: Ostrich farmer conman returned to UK