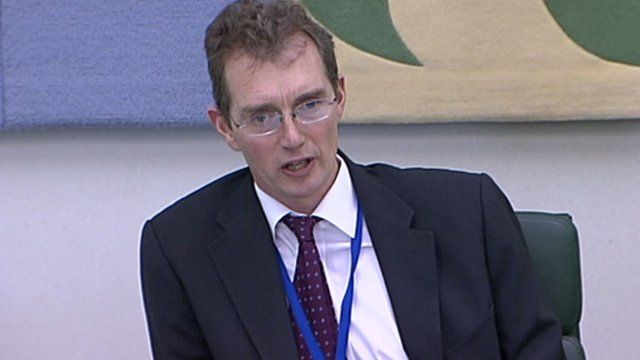 Video
'A lot of similarities' in English and Welsh NHS
Conservative MP David Davies has said it seems there are "a lot of similarities" between the way NHS services are commissioned in England and Wales.
He chairs the Welsh Affairs committee which was taking evidence on Tuesday about cross-border arrangements for health care.
MPs heard that while more Welsh patients visited hospitals in England than vice versa, there were 5,000 more English patients registered with GPs in Wales than Welsh patients with English GPs.
Alan Brace, director of finance for the Aneurin Bevan health board in south east Wales, said the NHS in each nation was trying to do the best for its patients despite different commissioning methods.
Go to next video: Focus on cross-border health traffic