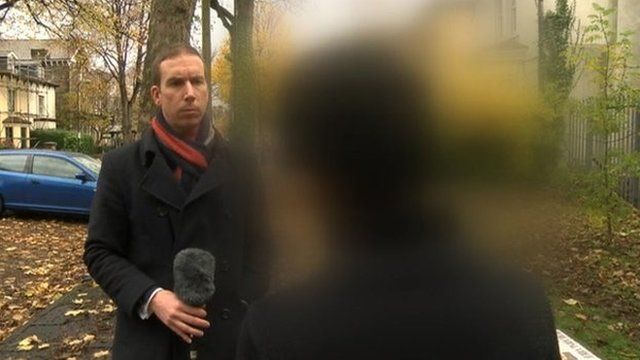 Video
Call for Cardiff man to reveal 'Islamic State presence'
A friend of a Cardiff man who fled the UK to fight in Syria should report all he knows to the authorities, the Secretary General of the Muslim Council of Wales, Saleem Kidwai, has said.
His comments come after unconfirmed speculation that the man's friend, Nasser Muthana, was among 16 jihadists in an Islamic State (IS) video featuring the murder of Syrian soldiers.
The friend, who wishes to remain anonymous, told the BBC Wales' Newyddion 9 programme he feared attacks could happen in Cardiff.
Police, however, have said they do not see Cardiff as a particular target.
Mr Kidwai said the report was "disturbing" and called on the man to reveal all he knows about his allegations of the presence of IS members in the Welsh capital.
Go to next video: Father denies son is in IS video