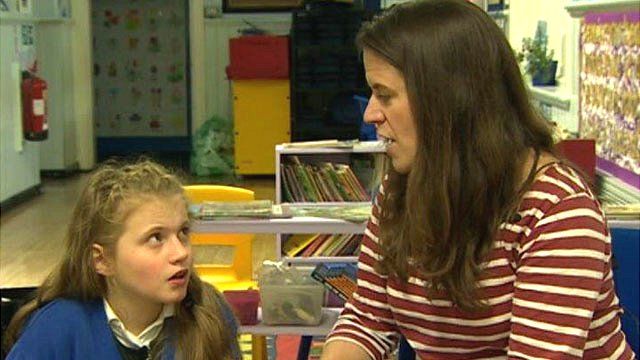 Video
Commissioner's 'deep concerns' over school wheelchair access
The children's commissioner for Wales is deeply concerned many secondary schools are not accessible to pupils who use wheelchairs.
Keith Towler told BBC Wales: "You only get one crack at a decent education and there should be no barriers."
Families are "left unhappy, stressed and having to fight for the right" for their children to be educated alongside their friends, says his report.
Education minister Huw Lewis will study the report but said councils must "step up".
Sue Burrell said her nine-year-old daughter Imogen has been at a very supportive primary school in Roath in Cardiff but there are still obstacles and there is no lift
She decided to research the access at all 120 schools in Cardiff in 2012 and found that around half of secondary schools were not usable by a pupil in a wheelchair.
Dr Burrell said Imogen was lucky that she would have a choice with her secondary school but this was not the case with many other pupils with disabilities or special needs.
Go to next video: Tourist venues access 'must improve'