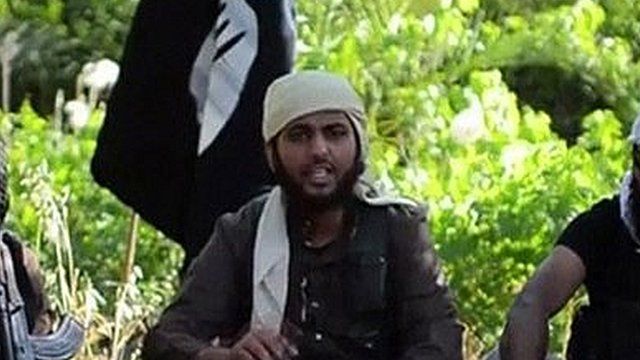 Video
Isis beheading: Father disputes Nasser Muthana's presence
The father of a Cardiff man accused of featuring in an Islamic State film showing beheadings has said that he cannot confirm that his son appears in it.
Ahmed Muthana said he has been shown only "grainy" stills from the video, and is not convinced they show 20-year-old medical student Nasser Muthana.
Media reports claim Nasser Muthana can be seen in the video which shows the murder of Syrian captives and makes threats against the United States.
The Daily Mail had reported that Mr Muthana told them he could not be certain but "it looks like my son".
BBC Wales reporter Carys Hepworth describes the conversation she had with Mr Muthana at his home.
Mr Muthana told her his son had been in Syria for a year and that he would not take him back if he returned to Cardiff now.
Go to next video: Syria fighter was a 'peacemaker'