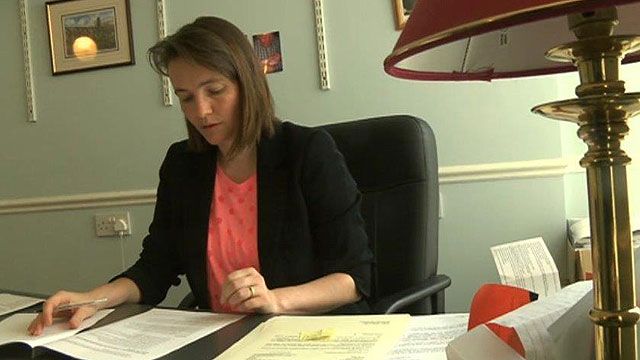 Video
Kirsty Williams says recall would 'hold politicians to account'
Voters should have the right to throw out their local Assembly Member if they behave improperly, says Welsh Liberal Democrat leader Kirsty Williams.
Ms Williams wants to see a so-called "right of recall" introduced so AMs can be removed between elections.
The Lib Dem scheme would require 20% of voters in a constituency to sign a petition for a by-election.
There would then be a referendum, and if passed, a by-election would go ahead.
A similar plan for MPs is working its way through Westminster, although critics say it has already been watered down.
Ms Williams told BBC Radio Wales' Oliver Hides that constituents would be able to hold politicians to account 365 days of the year, rather than just at election time.
Go to next video: Lib Dems call for 'unified voice'