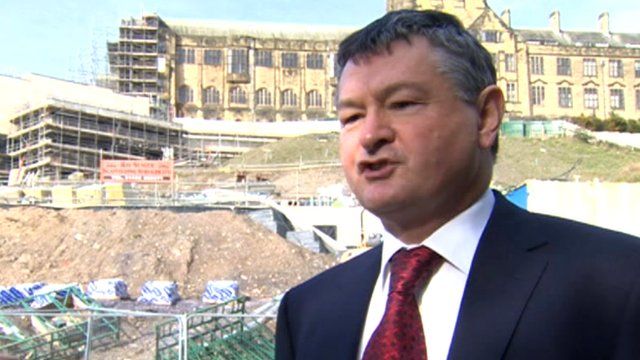 Video
Call for investigation into Pontio arts centre delay
A former culture minister wants an investigation into why a £44m arts centre ran over budget six months before it cancelled its opening production.
Alun Pugh said there had been "major problems" with the delivery of the project at Bangor University.
Internal documents reveal the university was warned earlier this year there was a high risk the opening would be delayed.
The project's cost has risen from £37m and the October opening has been pushed back to February 2015.
The University said it was forced to "reluctantly step-in" when it became clear that the building contractors would not make the opening date.
Go to next video: £45m arts centre opening delayed