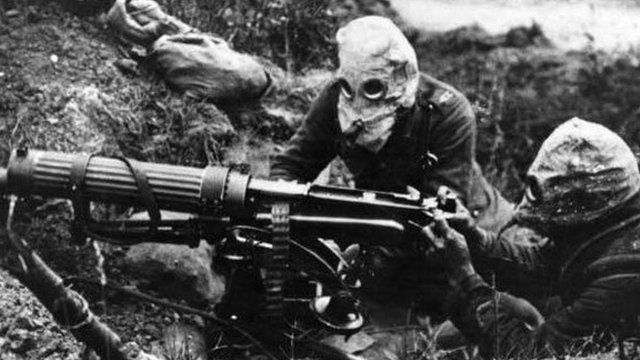 Video
World War One Veterans voices: Pte Thomas Howell Phillips
Remembrance Day this year has special resonance as it also marks the centenary of the early months of World War One.
All the soldiers from Wales who returned are now dead but the stories of those who survived were recorded for the archives of the Imperial War Museum in the 1970s and 1980s.
Pte Thomas Howell Phillips, from Lampeter, Ceredigion, was the son of a dairy farmer and a 19-year-old bank clerk when he enlisted.
He served with Machine Gun Corps attached to 8th and 49th Divisions on Western Front, 1916-1918. During his service he was gassed in 1917 and suffered after the war, and later lived in Abernant in Carmarthenshire.
He tells of Germans buying all the Cardiganshire Cob horses in Lampeter Horse fair in May 1914 in preparation for war, which broke out three months later.
You can hear more of the archive interview on the Imperial War Museum website.
Go to next video: The legacy of World War One