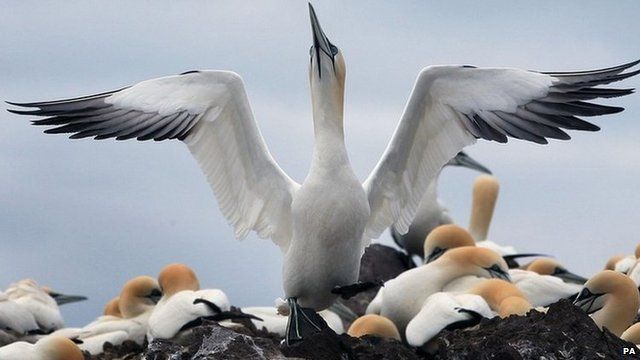 Video
Autumnwatch: Iolo Williams tackles Grassholm sea litter
A litter problem around Grassholm Island off the Pembrokeshire coast is the centre of a welfare mission to free seabirds entangled in it.
Wildlife presenter Iolo Williams has been to the island for the BBC2 Autumnwatch programme on Thursday to help some of the birds trapped in the debris, which ends up floating on the sea's surface.
The island is home to 40,000 gannets but because they gather nesting material from the surface of the sea it tends to be plastics - from fishing nets to bits of polythene and parcel ties.
Iolo speaks to BBC Radio Wales' Oliver Hides
Go to next video: Work to protect 'special' seabirds